2017 Board of Directors Candidates
Get to know the 2017-18 ASID Texas Gulf Coast Board of Directors Newly Elected Members.
Professional Development Director
Saima Seyar, ASID, RID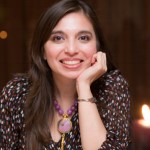 Education
Texas Board of Architectural Examiners, License #10187
BFA in Interior Design, Minor in Architecture, University of Houston-1998
Employment
Elima Designs, Inc., Owner 2001-Present
The Design Firm, Senior Designer, 1998-2001
ASID Activities
2015-Present: Texas Gulf Coast Chapter Board Communications Director
2014/2015: Chair/Programs & CEU Committee
2012: Nominations Committee
2012: Strategic Planning
2012: Showhouse
2010: Showrise

2010: Deck The Tables Judge

2009-2012: Chair/Hospitality Committee
2009 & 2010: Golf Tournament
Community/Civic Activities, Other Professional Organizations
2016-Present: Agency Coordinator-Houston Furniture Bank & Divas
2016: Interfaith Ministries, Refugee Services, Welcome packages
2015-Present: Houston Furniture Bank-Lead Design Committee
2014-Present: HFB & Divas Volunteer
2014-2015: Eastside/River Oaks Mosque Design Renovations
2010: American Muslim Volunteer Thanksgiving Dinner, City of Houston
2009-2014: Various Charity events for FBISD, Dulles Schools
Honors/Awards and Publications
2012: ASID Design Award-Showhouse
2012: Houston House & Home/ Best Master Bed & Bath Renovation
Candidate Statement
My goal as President Elect is to create more Public Awareness of what our organization does. It is a true honor to be nominated for President-Elect.

Tom Connell, Industry Partner of ASID
Education
BBA Finance, University of Texas at Austin
MBA Marketing, University of St. Thomas
Employment
2014 – Present: President, M&M Carpet ; Venetian Blind Carpet One
2013: Executive Advisor, Hunter Douglas
1983 – 2012: Gulf Coast Window Coverings, various positions
ASID Activities
Member since 1980
Chaired Window Covering Committee for ASID Charity Bazaar- several years
Chapter Sponsor – numerous years
Golf Tournament Sponsor – several years
Chapter President Citation – 2007
Community/Civic Activities, Other Professional Organizations
Entrepreneur's Organization (EO), Forum Committee, Forum Moderator, Mentor Program
Better Business Bureau (BBB), Nominating Committee
Greater Houston Builder's Association (GHBA)
Numerous references to M&M products from our designer customers in Houston Design Resources
Venetian Blind-BBB Award of Distinction/10+ years/Pinnacle Award 2 years
Gulf Coast Window Covering – Window Fashion Magazine Fabricator of the Year
Candidate Statement
If elected, I will act solely in the best interest of the Society, my chapter and its members. I will exercise my duties in compliance with the Society's By Laws and Policies & Procedures and the Bylaws of my chapter, including the ASID Code of Ethics and Professional Conduct as well as the ASID Legislative Policy I understand that among other obligations that I will have as a Director are the fiduciary duties of care, loyalty and obedience, all of which have been explained to me. Among those duties are the obligations to (1)disclose any potential personal conflict of interest I may have in regard to any proposed chapter action or activity, and (2) maintain the confidentially of board discussions held within meetings and not disclose decisions made by the board, until such time as the chapter's president has determined to disclose such decisions.
Brooke Bowman, Allied ASID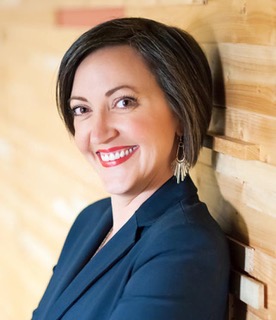 Education
BFA in Corporate Communications, University of Houston, 2005
BA in Interior Design with Honors from Art Institute of Houston, 2010
Employment
Sharon Staley Interiors, Interior Designer 2013-2016
Bowman Design Studio, Principal Designer 2016 – Present
ASID Activities
2014-2016: Social Network Committee
2015-2016: Emerging Professionals Chair
2016: Ruby Awards Committee
2016: New faces Planning Committee
2016-2017: Ruby Awards Co-Chair
Community/Civic Activities, Other Professional Organizations
2013: Present River Pointe / West End Church, Women's Small Group Co-Leader
2014: Present Habitat for Humanity / Give Back Homes Build Days
2016: Present Rescue Houston, Recourse Acquisitions
Candidate Statement
What an honor to represent our Chapter by utilizing my first degree in Corporate Communications as Communications Director. I see the passion of Interior Design with so many of our current members that I want to keep that spirit alive by strengthening our communications to see engagement from our members. I would continue developing the standards that are in place to create a consistent image and voice that enhances our Chapter's identity and standards for our members and our community.
Robina L. Shepherd, Allied ASID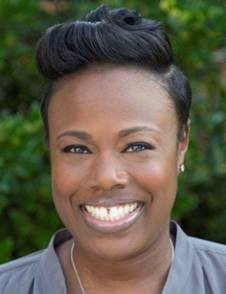 Education
Howard University, Bachelor of Architecture/Minor- Interior Design
Employment
Curve Hospitality
ASID Activities
2015: Design Awards Committee
2015: Design Awards Committee
2017: Design Awards Chair
Candidate Statement
If elected as a chapter leader, I would:
Encourage greater involvement of design professionals from sectors other than residential design
Provide more CEU's and programs that bridge the gap between Interior Designers and Architects, as well as residential and commercial Designers, by working more with organizations like AIA, IIDA and NEWH
Introduce additional opportunities for Designers and students to increase their product knowledge
Create more opportunities for students to gain on the job experience
Find creative alternative methods to ensure our Chapter has a Showhouse every year if builder participation isn't available
Develop a local residential design trade show