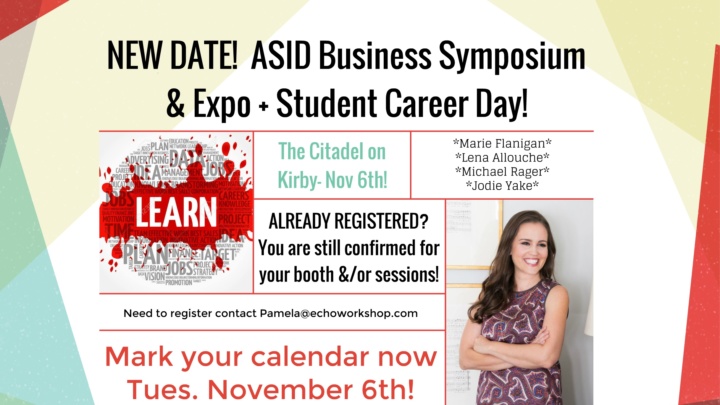 ASID Business Symposium & Expo + Student Career Day!
Description
Design Your Business! Registration is NOW OPEN...
Attention Industry Partners: Secure Your Booth Today!
Designers & Students….Turn Knowledge Into Profit!
Special Guest Speakers: Marie Flanigan, Allied ASID; Troy Elmore with Sandler Training; Lena Allouche with Integrated Wealth Strategies; Michael Rager, Business Coach; Jodie Yake with Hafele America Co.
Registration Form, to RSVP or Questions: Contact Amanda Watson awatson@steinwaypianos.com
(Reg form & booth floor plan also located in ASID Eblasts)