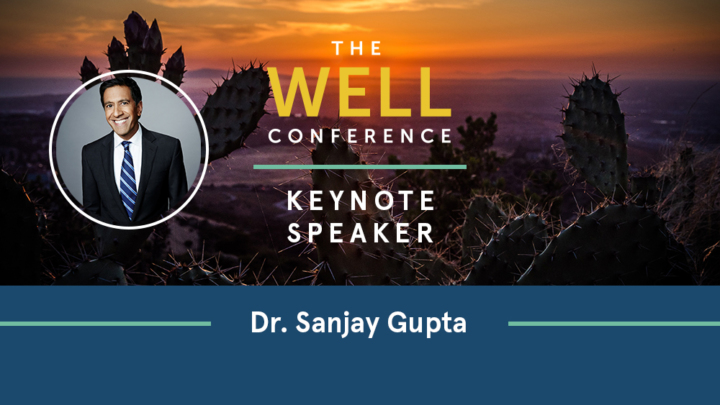 Description
ASID, the International WELL Building Institute (IWBI), and Emerald Expositions have partnered to present The WELL Conference, March 28 - April 1, 2020, at the Fairmont Princess Scottsdale in Scottsdale, Arizona.
With the blooming Sonoran Desert as a backdrop, The WELL Conference is the first major forum to focus solely on the health and well-being of people and how better buildings, communities, organizations, products, and technologies help them connect and thrive.
Designed to offer a richly immersive experience, The WELL Conference will offer an experience that is health-centric and mentally stimulating, with program sessions that push the boundaries of experiential learning on topics such as design solutions that improve health outcomes in any setting; workplace policies that support higher employee engagement; and leadership skills training that will help attendees advocate successfully for putting people at the center of decision-making.
ASID members receive a significant discount to attend The WELL Conference.
ASID at WELL
In addition to the groundbreaking content and stimulating experiences The WELL Conference will offer, ASID will take the opportunity to present many of our signature events and programs at the Conference, bringing our entire community together in one venue.
We believe our members will thrive and gain inspiration through celebrating our Design Impacts Lives philosophy together, and we hope to bring a renewed energy and sense of community to ASID and our members.

2021 ASID Chapter Board Members Only
The FY21 ASID Chapter Leadership Conference will help ASID leaders forge strong working relationships, develop an understanding of ASID governance, and fine tune their professional and personal leadership skills. Attendees will leave inspired and ready to fulfill their leadership charge to commit to the vision; sell the mission; build the community; and influence the industry.

Open to the Public
$0 – Fellows inductees and Ones to Watch Award and Scholar recipients
$70 – All other attendees
There are those in the interior design profession whose pursuit of excellence has elevated them to a highly-respected pinnacle in the industry, and those who have demonstrated their potential, through continued growth, to reach that pinnacle in the future.
Join ASID for a luncheon to celebrate and award the 2020 ASID College of Fellows inductees, and the 2020 ASID Ones to Watch Award winners.
Open to the Public
$0 – All attendees
The annual ASID State of the Society address will take place at The WELL Conference. Join Randy W. Fiser, Hon. FASID ,CEO, ASID, and Jennifer Kolstad, ASID, Assoc. AIA, chair, ASID National Board of Directors, for an exploration of the Society's impact on the design industry and the world, including a look ahead to its dynamic future.

(Formerly Celebration)
Open to the Public
$259 - ASID Chapter Leaders
$299 - All other attendees
$2490 – Table for 10
Join ASID for a lively evening to celebrate inspirational design professionals and outstanding design projects leading the movement toward outcome-based design excellence, sustainability, and well-being.
The gala dinner in three courses will include an awards ceremony celebrating people and projects that exemplify the impact of design. ASID will present the 2020 ASID National Award winners in four categories: Designer of Distinction, Design for Humanity, Design Innovation, and the Nancy Vincent McClelland Merit award.
We will also honor the 2020 Outcome of Design Award winners whose forward-thinking projects measure the impact of design on the human experience through sustainable, humancentric, and socially-responsible design solutions. These projects represent the future, and the Outcome of Design Awards recognize the innovators leading the charge.
The Outcome of Design Awards are sponsored by Herman Miller, Mohawk Group, and media partner Metropolis.

Open to the Public
Presented by Cosentino
$0 – CLC and Spotlight Illuminating Great Design Attendees
$25 – All other attendees
It's time to let your hair down and help ASID celebrate our 2020 award recipients! Join ASID for a high-energy soiree featuring drinks, dessert, and merriment with conference attendees from across the nation who represent an eclectic mix of career pathways and dedication to the movement toward health and well-being. Meet new people, forge new friendships, and start The WELL Conference off with a bang!

Open to the Public
Hotel Valley Ho
$300 – All attendees
If public policy is your passion, this event is for you! Enjoy an elegant evening of networking, lively discussion, and a wonderful dinner among thought leaders.
ASID believes that to raise design policy concerns to the attention of state and federal legislators, we must engage in thoughtful deliberation, have a long-term strategic vision, and ensure active participation from a variety of stakeholders. We must Innovate · Advocate · Elevate.
Join ASID Government and Public Affairs and thought leaders from various sectors and backgrounds from around the country for an evening that will focus on the built environment and building occupants through the lens of government policy. The evening will begin with an elegant outdoor cocktail party, followed by a guided discussion on a wide variety of current topics in public policy, and a fabulous dinner.
Your entrance fee includes a donation to the ASID Advocate by Design (AxD) Fund, a political education fund created to educate the public and policymakers on the impact of design work and the policy issues important to practitioners and industry stakeholders.